Your new Zip card works in-store (not online) anywhere Visa is accepted! Your card is ready to use as soon as you receive it - no need to activate it! The Zip card allows you to use your existing Spending Power on a physical card, making it even easier to checkout in-store. Simply make a purchase request of $35 or more in the app, and use the card to pay.
Select "in-store" on the Zip app home screen

Enter your purchase amount in the app

Swipe, dip or tap your card to complete payment
Your Zip card is a safe, easy way to pay. Keep it in your wallet to pay anywhere, from the grocery store to the gas station. Please note, this is NOT a credit card.
If you've been notified your Zip Card has been delivered, but cannot locate it, check to make sure your Zip account address is correct, then follow the below steps in the Zip app:
Go to the "Account" tab
Select "Zip Card"
Tap "Report as lost or stolen"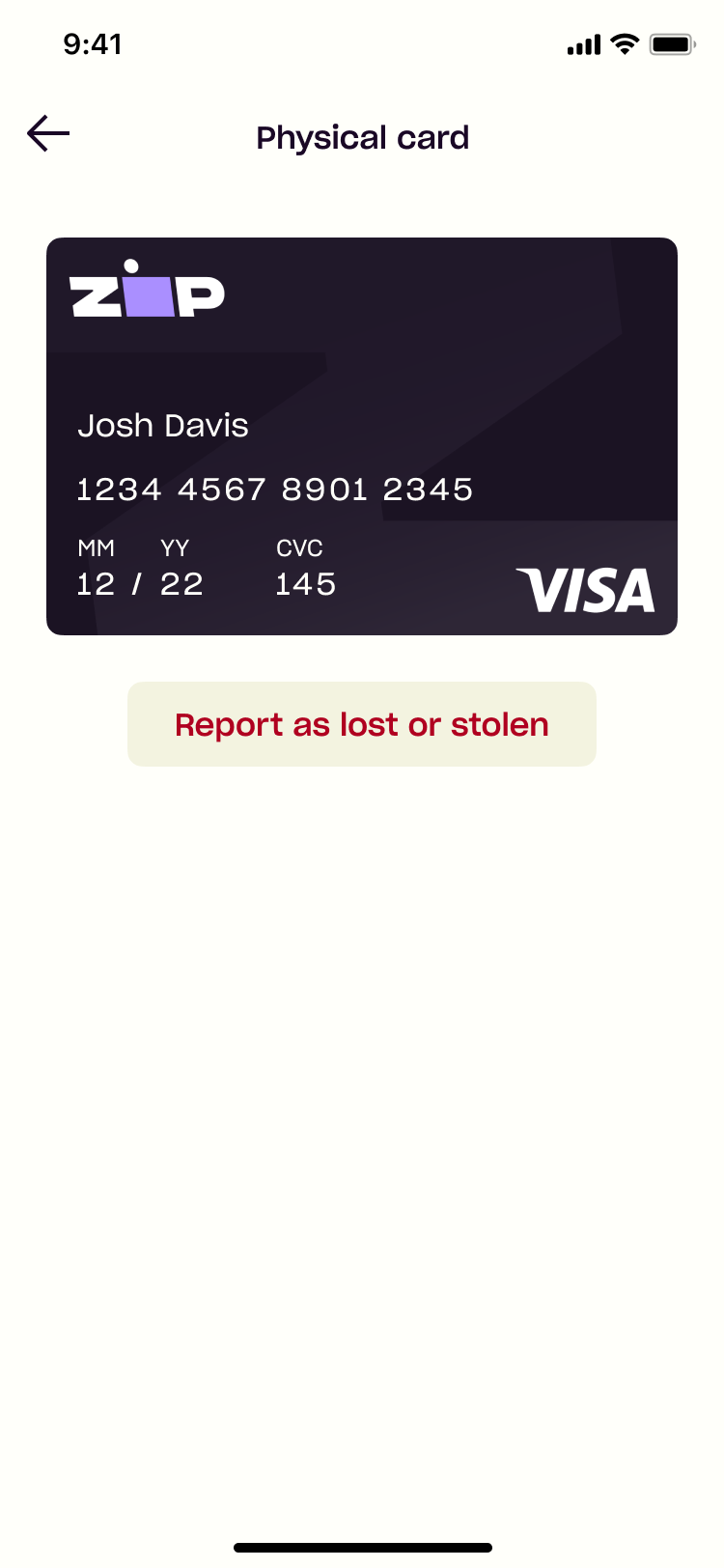 To request a new card, simply follow the prompts in the Zip app.
Interested in joining the waitlist for the physical card? It is really simple:
PLEASE NOTE: At this time we are paused the enablement of cards until May 2023.
Please head to the homepage of your Zip app and scroll down a little bit you will see a section that says "The Zip Card is here."
From there, you can then select, "Learn more" to learn more about Zip's physical card and join the waitlist.
Join the waitlist and we will email you when it is your turn.
It is as easy as that (images below)!