At Zip, we understand that life comes at you fast, and we want to make things easier. If you need some flexibility on an upcoming installment, we've got you!
Changing your payment date is now easier than ever. At least 24 hours before an installment is due, you can update your payment date by following the steps below:
Head to the Zip App and tap Orders on the bottom of the screen
Select the order you'd like to reschedule
At the bottom of the page, select Change payment schedule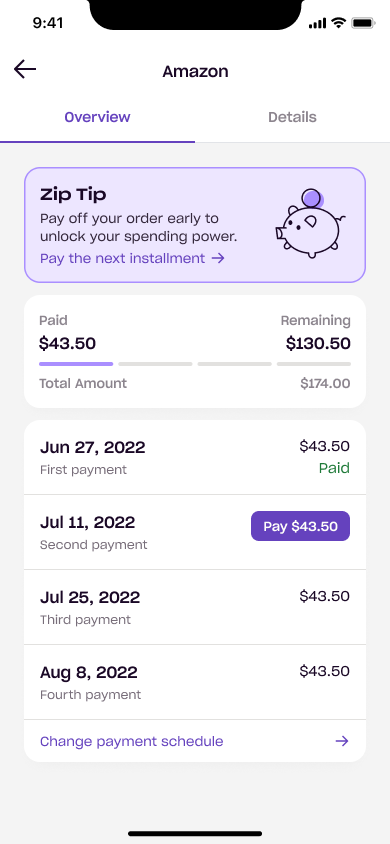 Choose your new payment date for your next installment, which can be moved up to 7 days. Future installments will also update.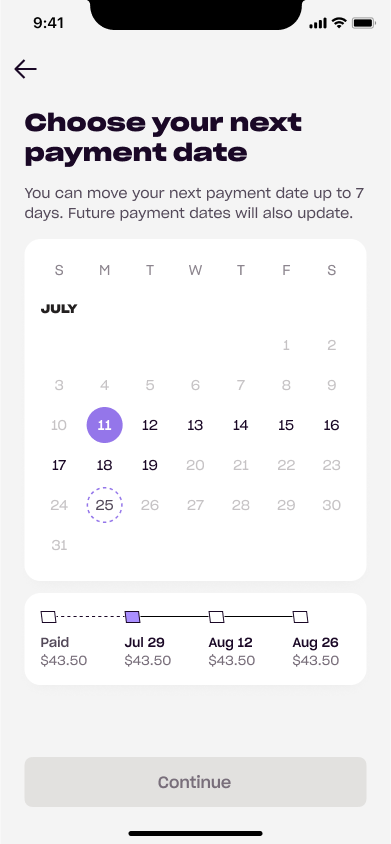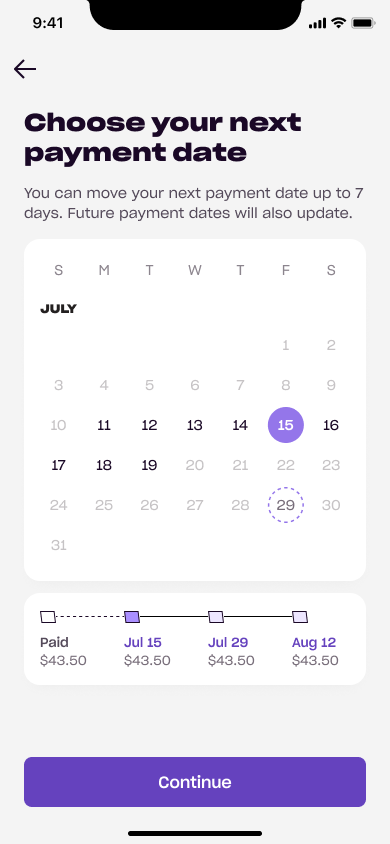 Select Continue and then confirm your new payment plan on the next page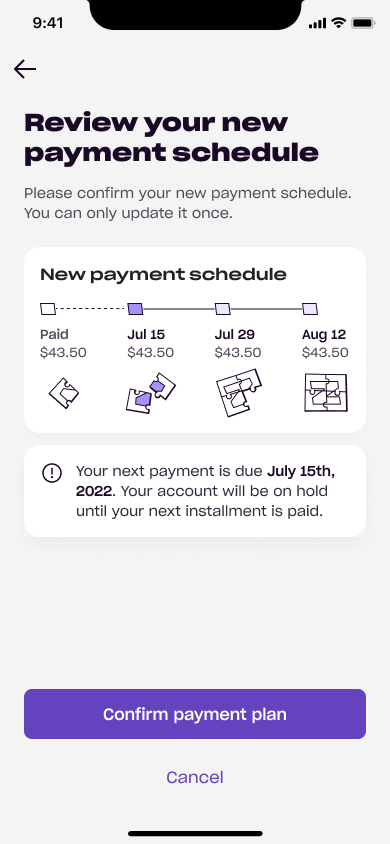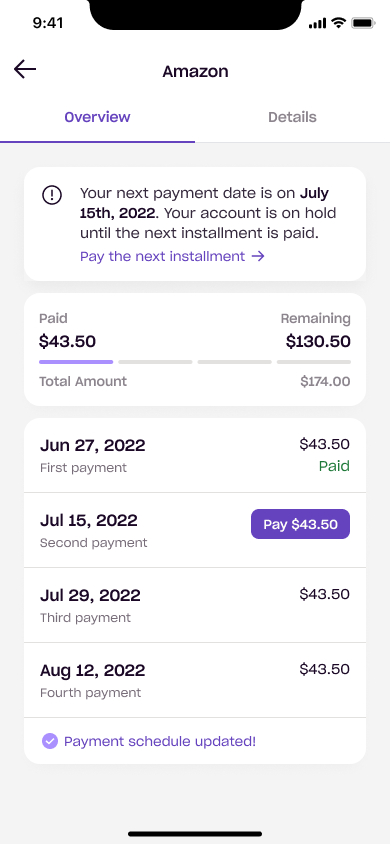 Your payment plan has now been updated! It's important to note that your account will be placed on hold until your next installment is paid, meaning you won't be able to make any purchases in that timeframe.