With the Zip app, you can shop online with any store that accepts Visa!
Placing your first Zip order can be confusing if you've never used a "buy now, pay later" app before - the steps below will show you exactly how to place an online Zip order.
To purchase Online
1. Once you have been approved, you will automatically be brought to the Online tab, where you can find your favorite stores to shop with.
Here, you can Shop top brands, Shop our picks, or search for your favorite store using our search feature ("Split in 4 anywhere").
Note: If you cannot find the store you're looking for, select Search with Google and select the store website this way, once it comes up.


2. After selecting the store you want, simply shop as you normally would. Once you're done adding items to your cart, head to Checkout.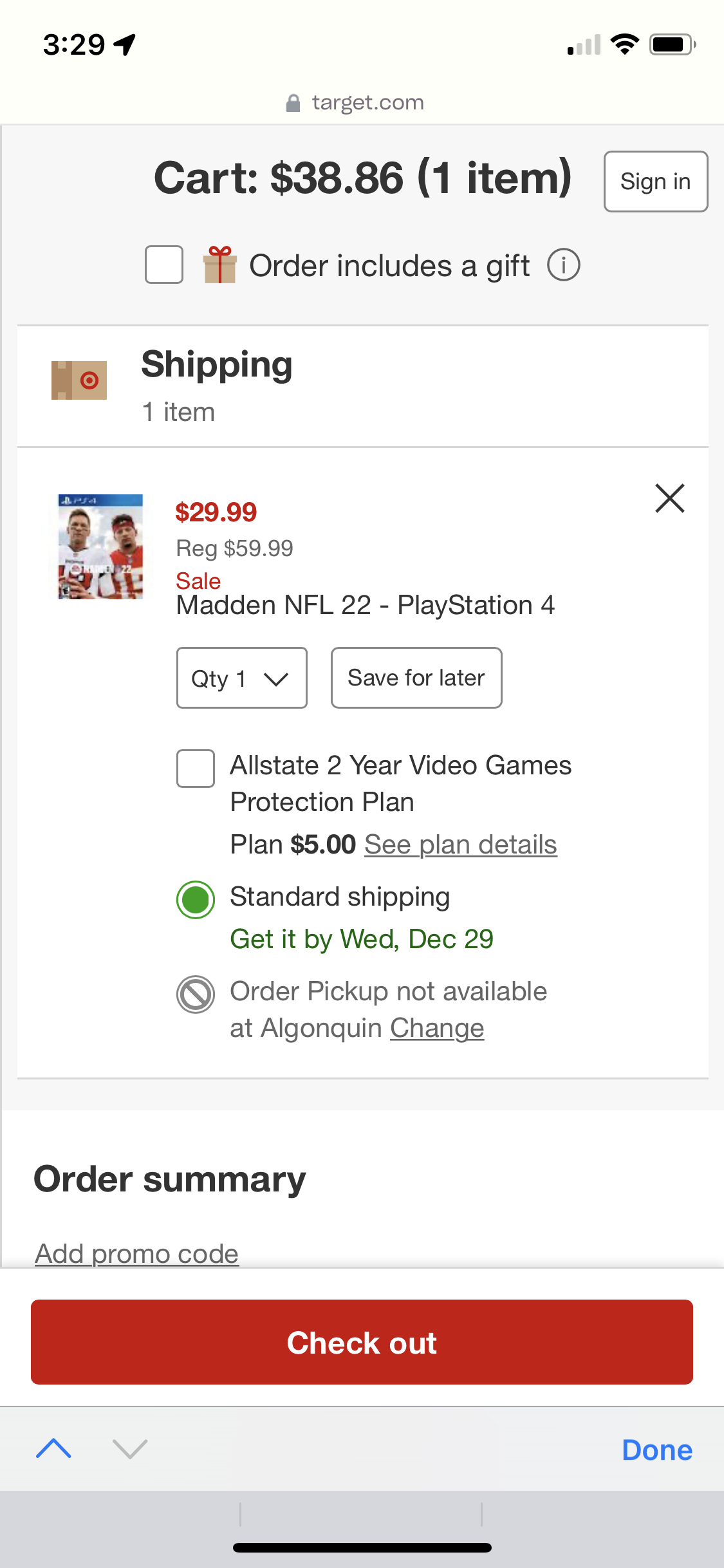 3. Here, you should receive the prompt, "Do you want to pay with Zip?" Tap Pay with Zip to continue.

4. After tapping "Pay with Zip", the next screen (seen below) will determine the amount of funds Zip will load onto the one-time virtual card used for the order. Your cart's order total should automatically populate here.
If it does not, or, if the amount does not cover your order total (including shipping/taxes), manually enter an amount that meets or exceeds your order total. Then tap Continue.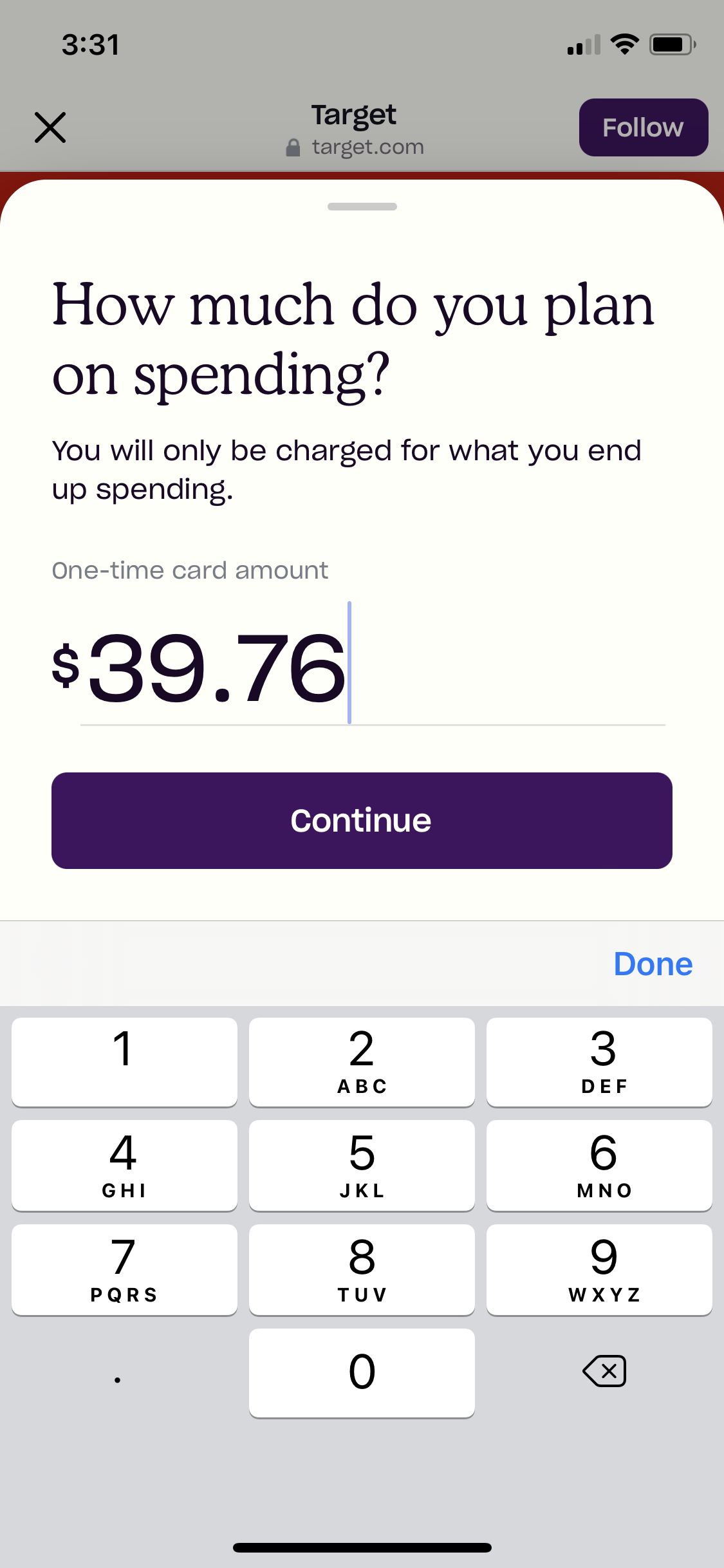 5. After doing this, your one-time Zip virtual Visa card will be generated, and its information will automatically populate in the credit/debit card fields at checkout.
Since Zip virtual cards can only be used for one order each, you will want to be sure not to save it as a payment card to your account with the store you're shopping with.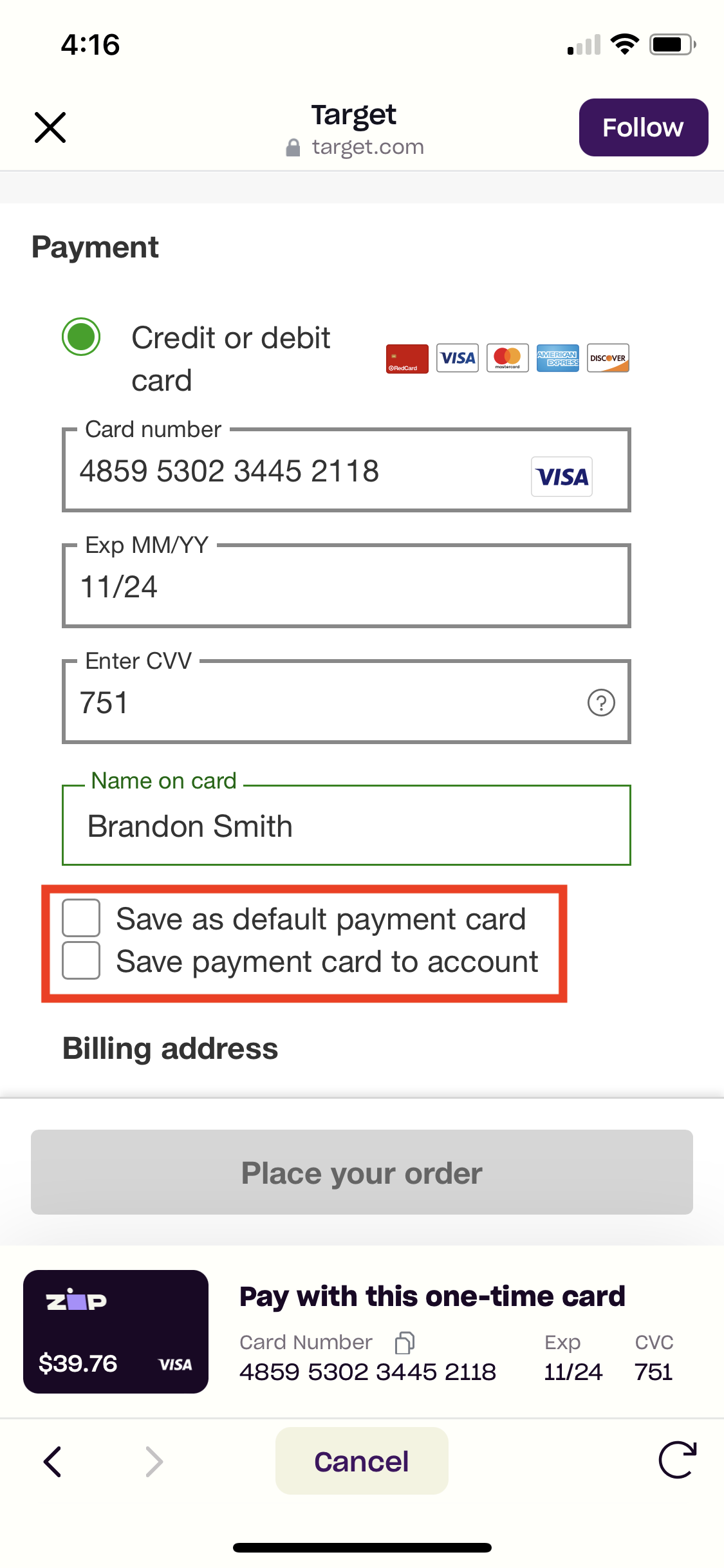 Note: If the Zip virtual card information does not automatically populate in the store's credit/debit card fields, simply tap Pay with this one-time card.


6. After continuing to the store's final checkout page, confirm the Zip virtual card is registered as the payment method for your order. Then tap Place your order.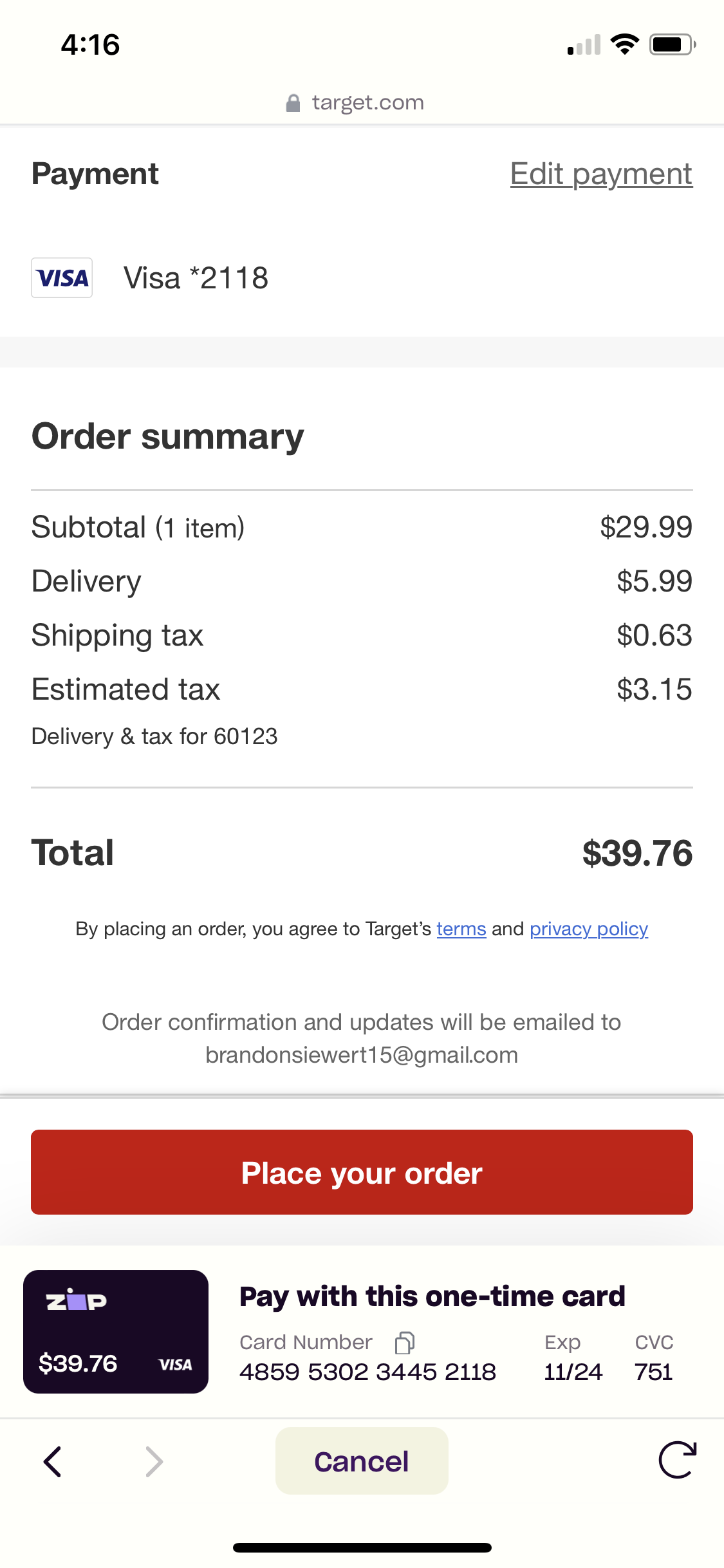 Congratulations, you just successfully placed your first Zip Online order!
Once you've placed a Zip order, you can view its installment dates and track your payments in the Orders tab of your Zip app, in the Open orders section.
For help with placing an in-store order using the Zip app, click here.