You can manually edit a card in your account via the Zip app in just 4 easy steps:
Tap Account in the app
Tap Payment methods
To edit a card, tap on the pencil icon and update either the expiration date or zip code associated with the new card.
Select Update Card to save your changes.
You can only update an expiration date and zip code, and not a CVV number.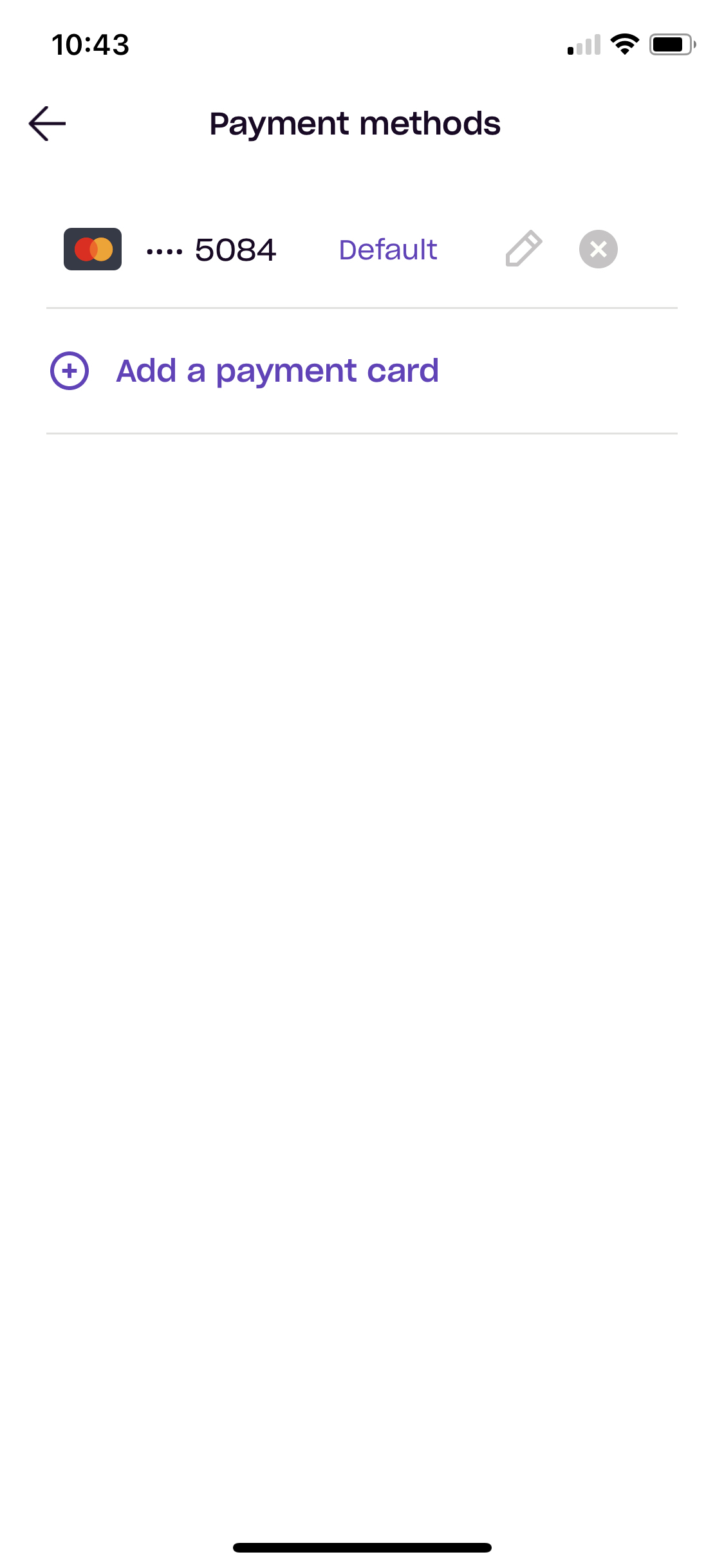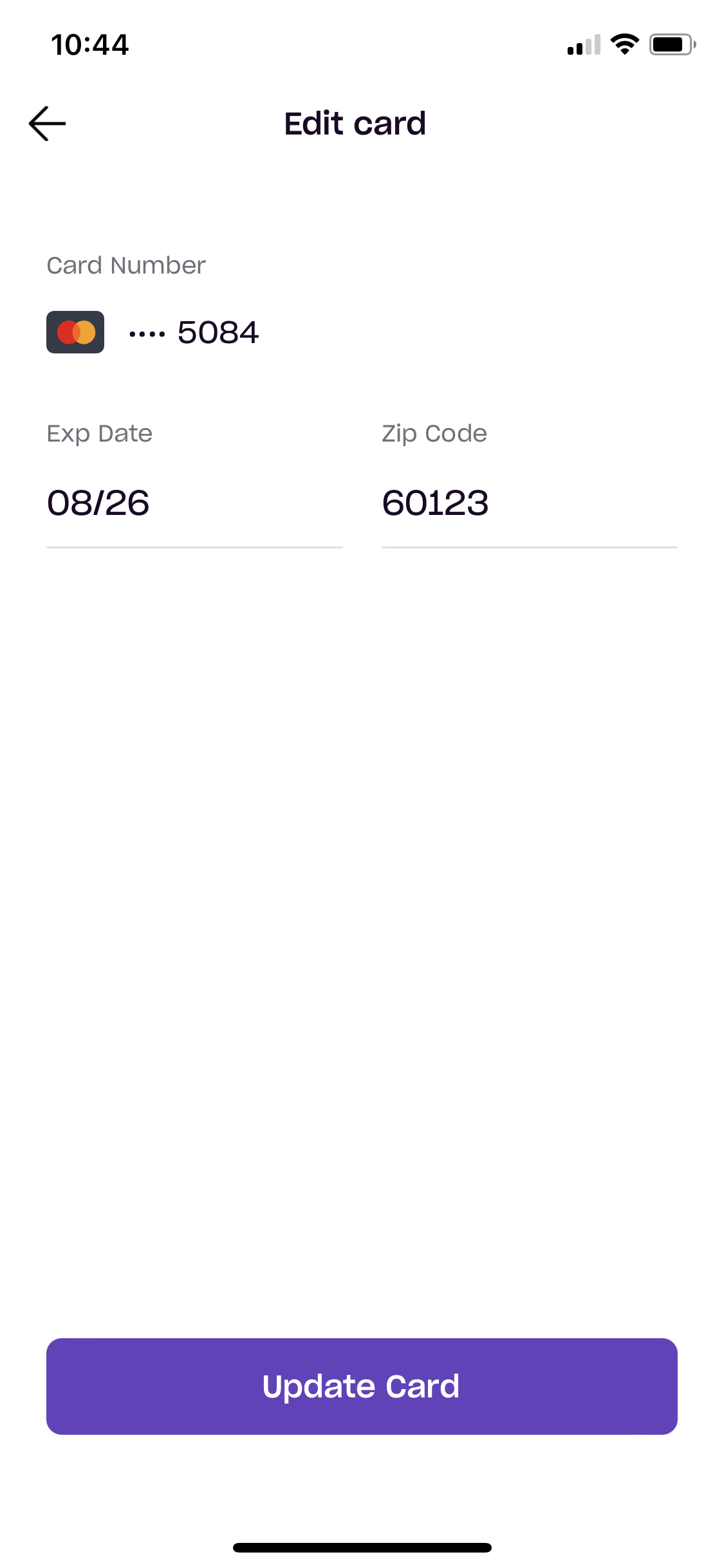 NOTE: If your renewed card has the same card number, our system should automatically detect and update its new CVV code and exp date. If this does not happen, you can follow the above mentioned procedure to update your expiration date.
If you need to update the CVV on your card (or if the above update procedure doesn't work), please follow these instructions:
Add a secondary card

Apply the secondary card to your active orders.

This allows the old card to be removed

Remove your old card

Re-add your renewed card with its new CVV and exp date

Apply the renewed card to your active orders

Remove the secondary card (if you would like)
NOTE: Editing this info can only be done in the Zip app and can not be completed in the customer portal.
If you are still having difficulty editing a payment card, please reach out to Zip Support and include a screenshot of the error you are seeing.