To be eligible to sign up and use the Zip app, you must:
Live in the US

Be at least 18 years old

Have a valid and verifiable mobile number

Use a US debit card to make a purchase
For existing Zip customers: How do I sign in using the Zip app?

To begin your Zip application, open the Zip app and enter your mobile number. A verification code will be sent to your number via text - enter this code in the app and select Verify to continue.
.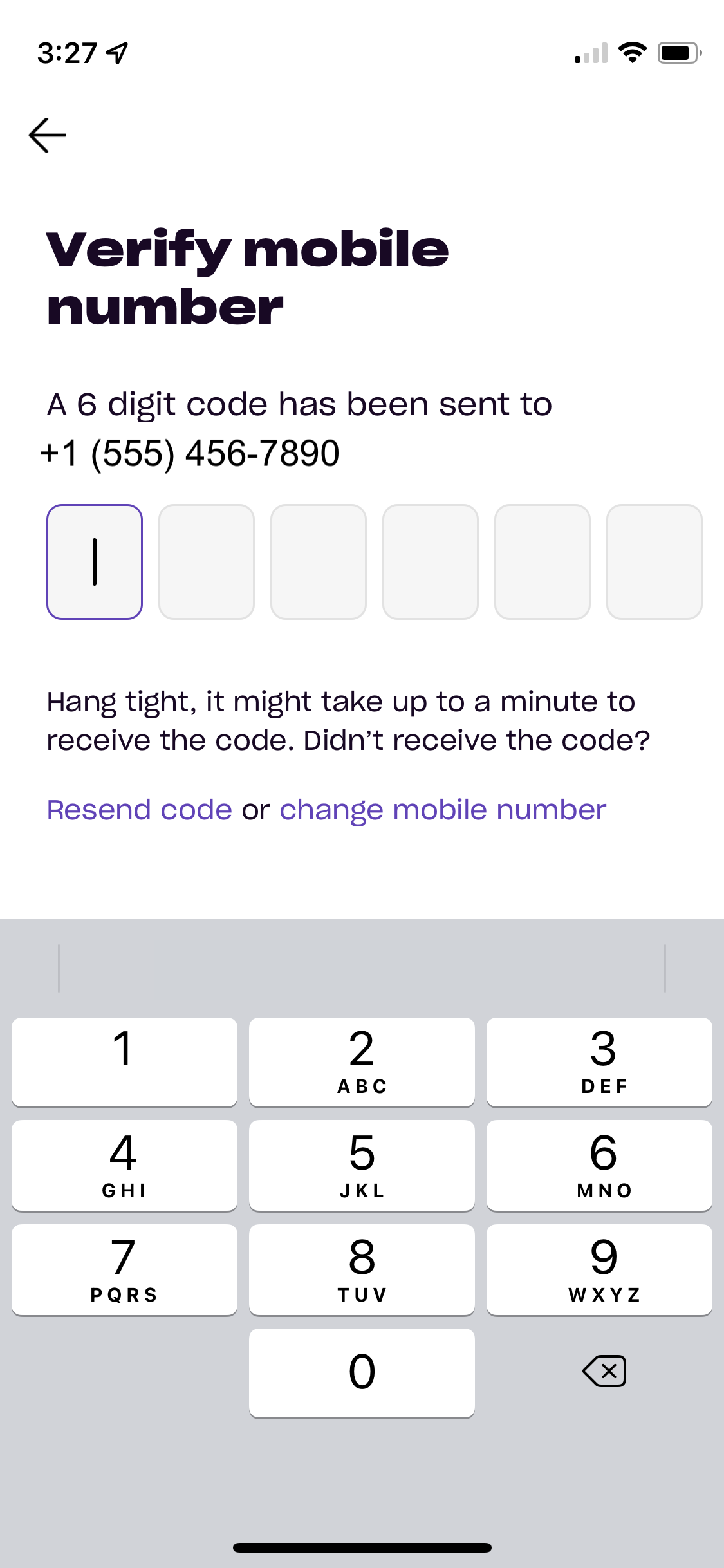 Once you've added and verified your phone number, you will then be prompted to enter your name, email address, and date of birth.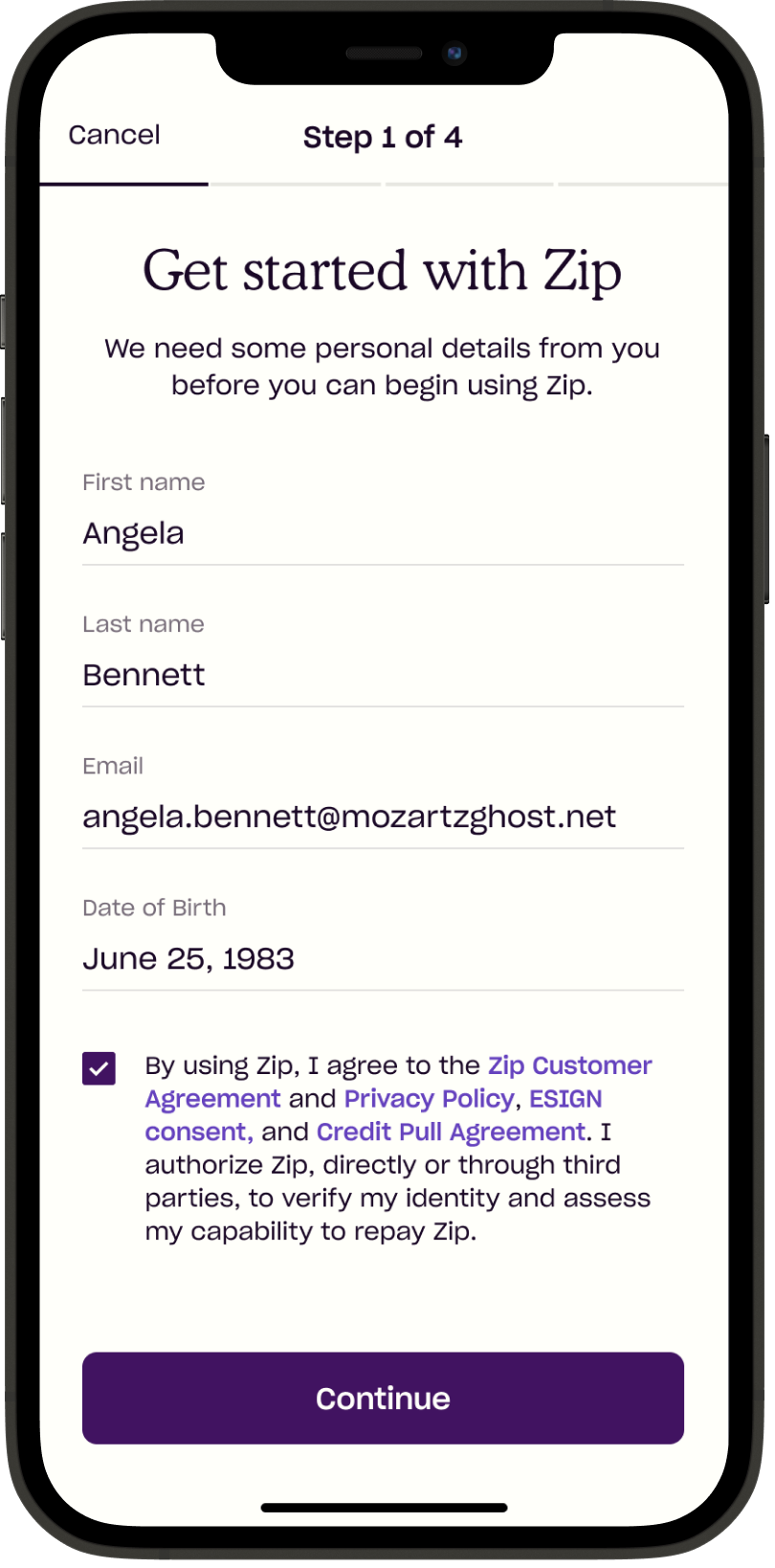 Next, you'll need to add your billing address. Please note, this billing address must match the billing address of the card you intend to use for your Zip installments.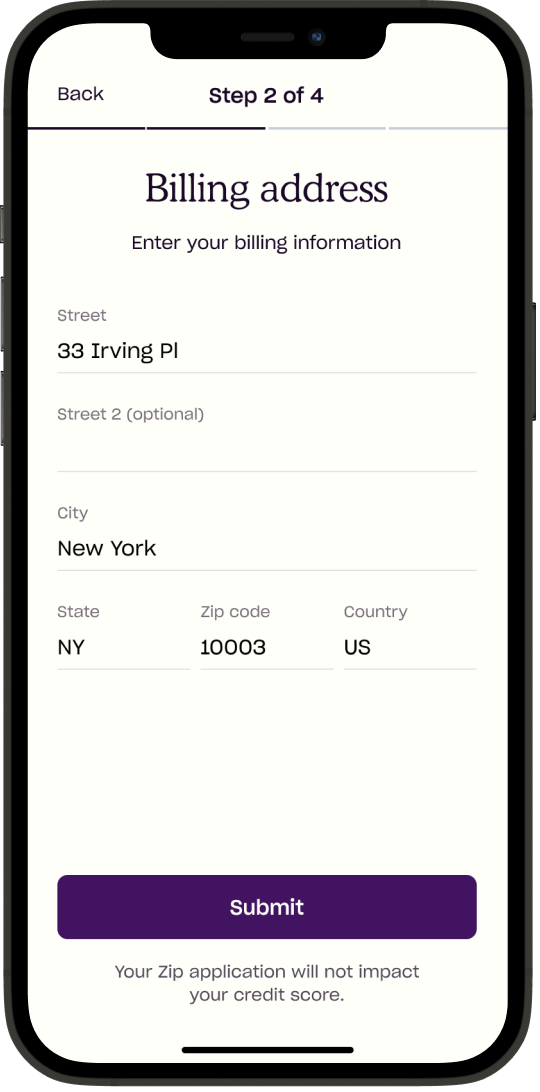 Once your personal details have been added, you'll be prompted to add a debit card. Tap Add a debit card to continue. Enter your card information as prompted, then select "Add Payment Method".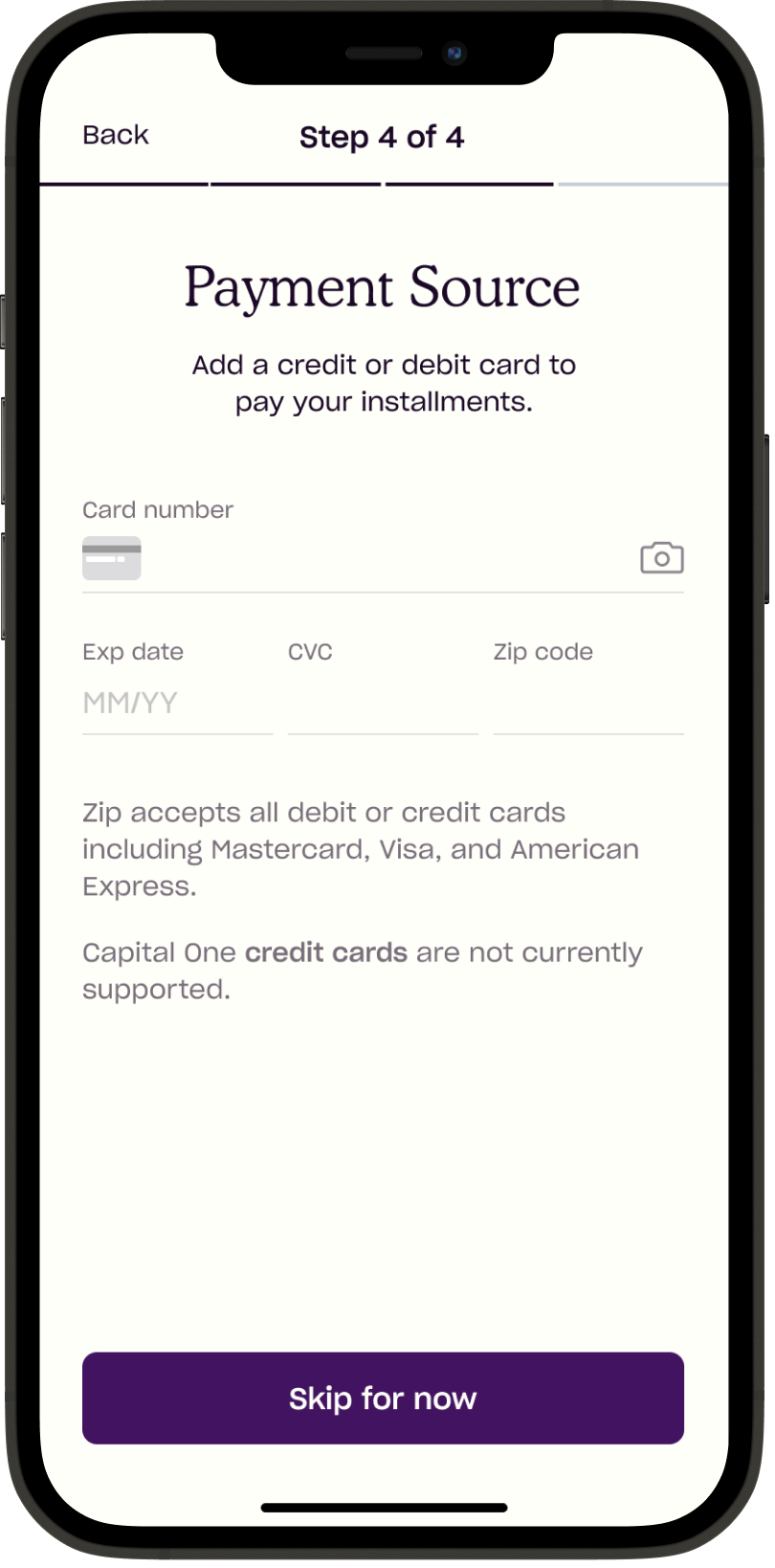 And that's it! The next screen you will see will either be one stating you've been approved for a Zip app spending power of a certain amount, or, it will detail that you have been denied to use the Zip app.
However, this does not mean you cannot use Zip at all. You may still be able to shop with Zip Exclusive Partners using Zip Checkout, which is different from the Zip mobile app. With Zip Checkout, each order is assessed at the time it is placed. Simply head to a Zip Partner merchant's website, add items to checkout, then select Zip as your payment option.
Note: Zip app denial decisions are system-generated and cannot be overridden by Zip staff. We don't currently share information around our assessment process. This is to prevent hackers from being able to bypass this process.