With the Zip app, you can make an in-store purchase anywhere that accepts Visa!
To purchase in store
Tap the In-Store tab in your Zip app
Select Pay In-Store
Create your Purchase Request by entering how much you plan on spending
Review your installment summary and tap Continue
Your Zip virtual card is now ready for payment! Tap Pay with Apple/Google Wallet
You can now scan your Apple/Google Pay using the Zip virtual card for your order.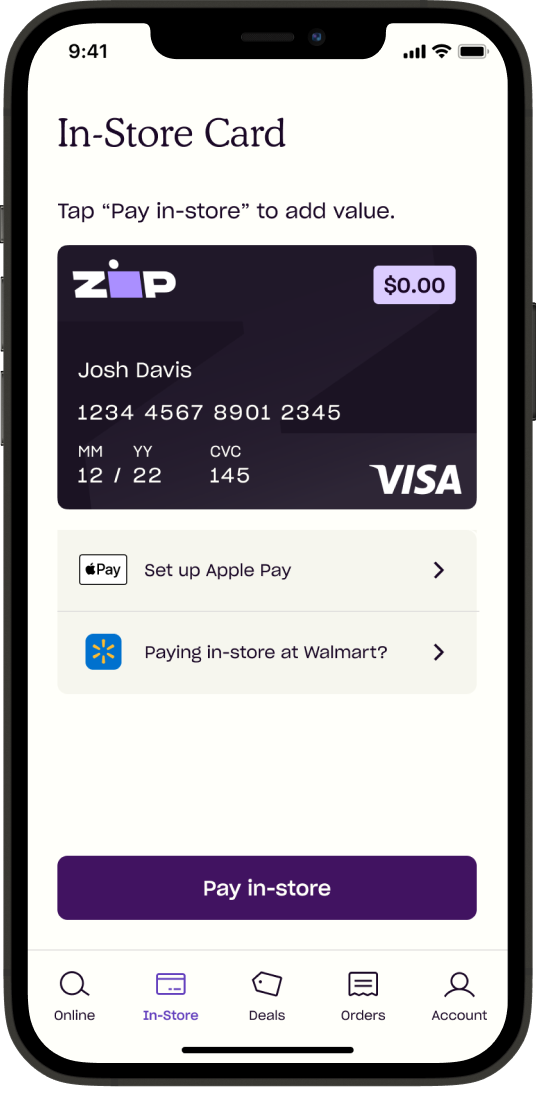 Note: If a merchant does not accept Apple Pay or Google Pay, they can manually enter the Zip virtual card info, which can be found in your Zip app In-store tab after creating the in-store Zip virtual card.
Here is some additional information on How to use Apple Pay or How to use Google Pay.