Every time you place an order using Zip, whether through the Zip App or a Zip Exclusive Partner's online store, you are prompted to "Pay with Zip" at checkout. After selecting this option, you will be asked to enter how much you plan on spending for your order. The amount you enter here, called your "Purchase Request", determines the funds loaded onto your one-time Zip Virtual Visa Card.
Upon completing your order, this one-time Zip Virtual Card will then be charged the cost of your order, and Zip will charge you the cost of the first installment, displaying your remaining three installments and their charge dates, which are each two weeks apart. This includes at least a $1 platform fee per installment.
For example, a $100 purchase would cost $26/payment over 4 installments, with a 4% APR for a total payment of $104. *
After a one-time Zip Virtual Card is used to pay for an order, it cannot be used for additional orders. On your next order, simply repeat the same simple process, creating a new Purchase Request and Zip Virtual Card (so long as you have the available funds in your Zip balance).
For more information on how to place an order using the Zip App, please also visit this help article which explains steps in more detail.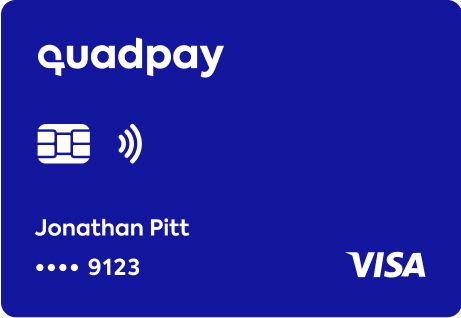 * The annual percentage rate is based on creditworthiness and is subject to credit approval. A $4 origination fee is charged at commencement - you pay $1.00 of this fee as a prepaid finance charge when you make your initial payment today. The remaining $3.00 is included in your future payments. For the stated example of $100 borrowed, this results in 4 equal periodic payments of $26 for a rate of 4% APR. Minimum purchase of $35 required. Estimation of installment payment and annual percentage rate excludes potential tax and shipping costs. Zip Pay Anywhere financing through Zip issued by WebBank, member FDIC and subject to credit approval.