For larger orders that qualify, Zip offers you the ability to make a larger first installment payment on purchases above your available spending power (balance). This allows you the opportunity to place orders you couldn't otherwise make!
Don't worry, all your installment payments will be displayed before you complete your purchase so you can make sure the plan is right for you--before you complete your purchase.
Note: Not all purchases will qualify for a down payment.


How does it work?
In the below example, you only have $460.19 available in your Zip spending power. However, since your order qualifies, you were approved to pay a larger first installment for purchases of up to $690.
As you can see in the second screenshot, the Zip app also shows an example order, to display what payments would look like with a larger first installment.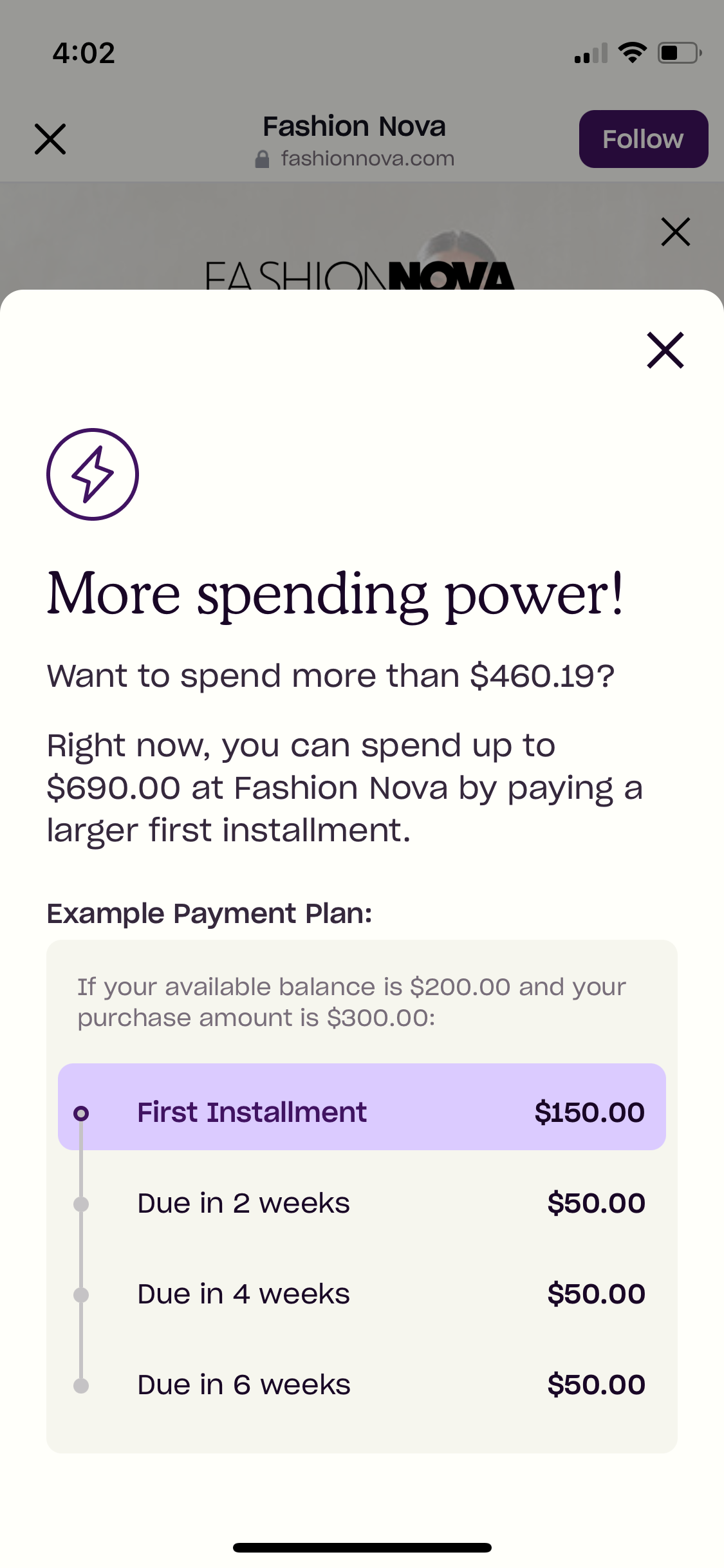 In order to take advantage of your larger first installment offer, you must place an order that is higher than your available Zip spending power. For our example, you would need to place an order higher than $460.19 in order to use your larger first installment offer.
Let's say you decide to take advantage of the offer and place an order of $650. After entering this amount as your purchase request, you will be shown the amount of your larger first installment, as well as the remaining three installments and their payment dates.
To generate your larger first installment Zip virtual card, simply tap Continue.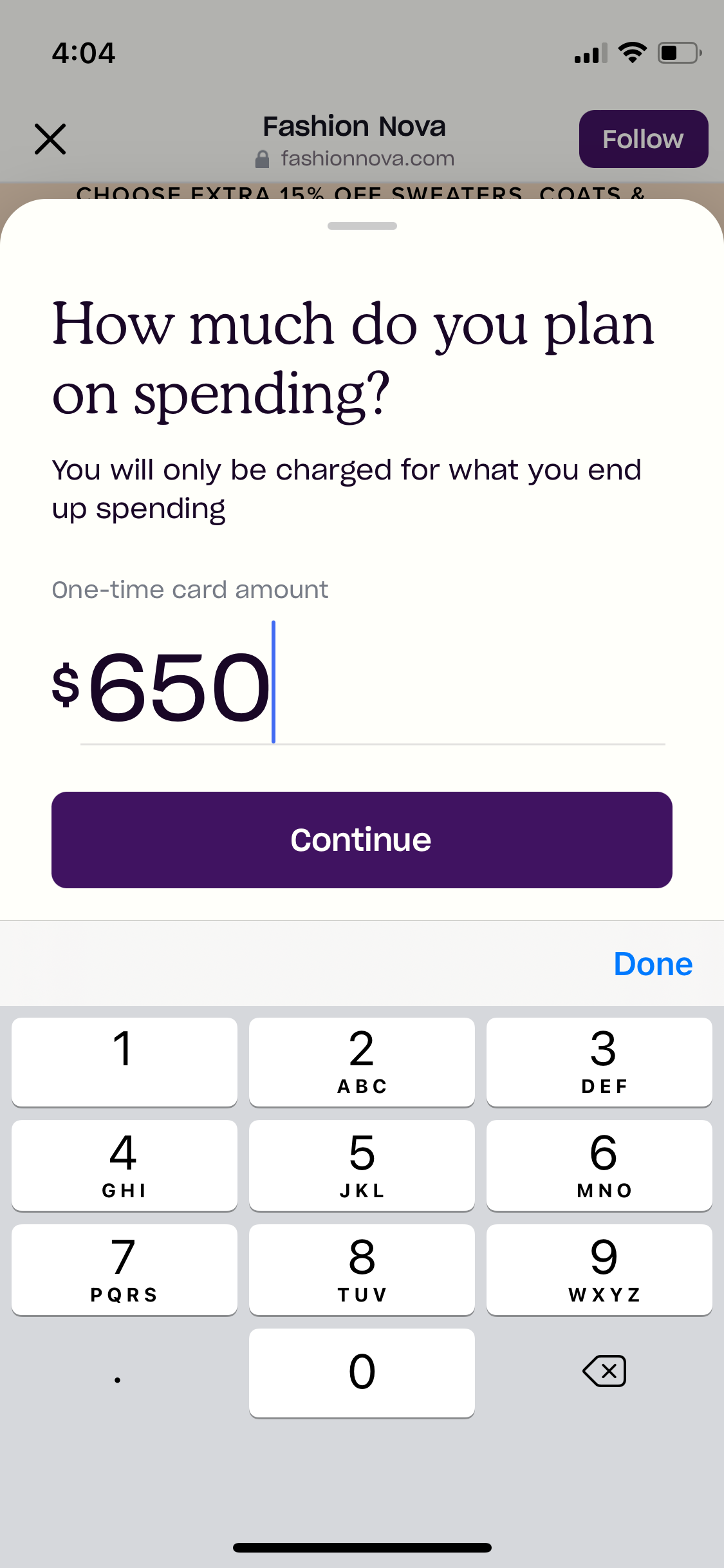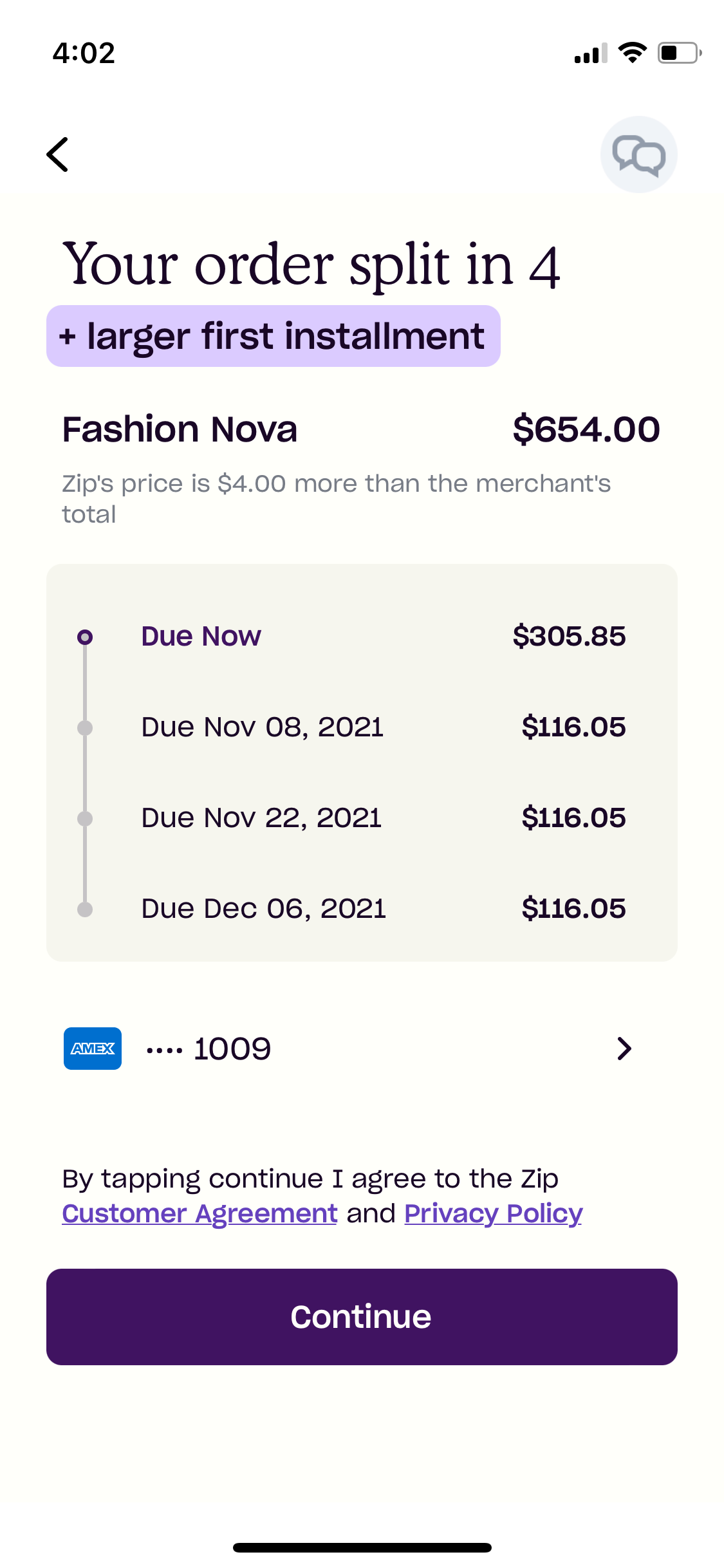 Then, once you're ready to place your order, simply select your newly created Zip virtual card as your payment method, just like you would for any other Zip order!