For larger orders that qualify, Zip offers you the ability to make an additional down payment on purchases above your spending power. This allows you the opportunity to place orders you couldn't otherwise make! We do this by offering you to make a down payment in addition to your standard first installment payment.
Don't worry, all your installment payments will be displayed before you complete your purchase so you can make sure the plan is right for you--before you complete your purchase.

Note: Not all purchases will qualify for a down payment.
How does it work?
In this example, a customer wants to make a purchase totaling $250, but their limit is $200. A convenience fee of $1 per installment payment is shown and added to the total.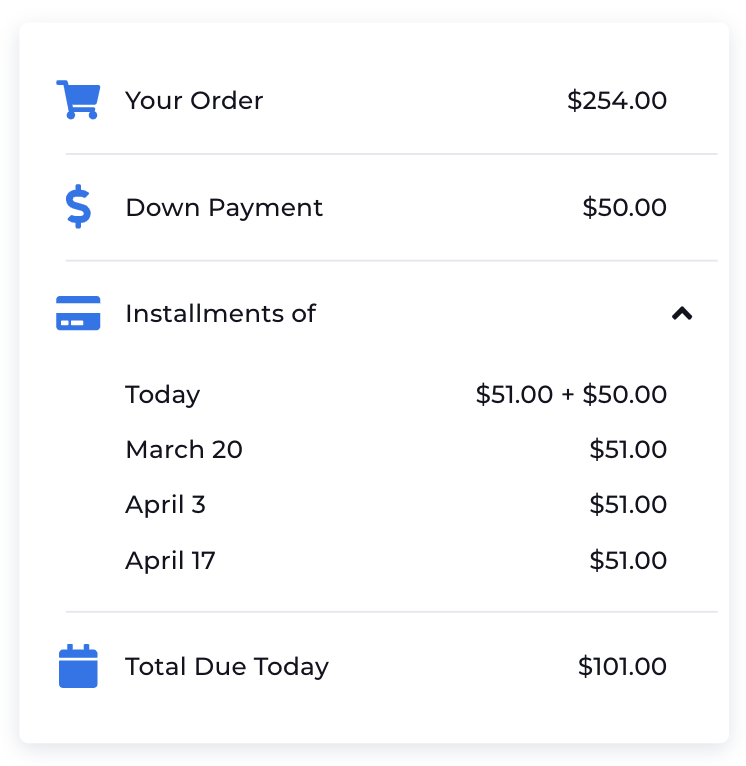 The purchase is split into four payments, the first payment total being $101 which includes the $50 down payment, the $50 first installment payment and the $1 convenience fee.